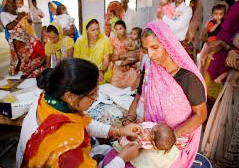 Civil
Report No.37 of 2017 - Performance Audit on Implementation of Food Safety and Standards Act, 2006 Union Government
Date on which Report Tabled:
Tue 19 Dec, 2017
Date of sending the report to Government
Government Type
Union
Union Department
Civil
Sector
Education, Health & Family Welfare
Overview
The Food Safety and Standards Act, 2006 was enacted to consolidate multiple laws in the country relating to food safety, to establish a single point reference system, and to establish the Food Safety and Standards Authority of India (FSSAI) for formulating science based standards for food and to regulate their manufacture, storage, distribution, sale and import, to ensure availability of safe and wholesome food for human consumption.
This is the first audit of Food Safety and Standards Act, 2006. The Performance Audit, covering the period 2011-12 to 2015-16, was taken up with a view to assess the performance of the Ministry of Health and Family Welfare, Food Authority and the food authorities in nine selected States and one UT.
Download Audit Report