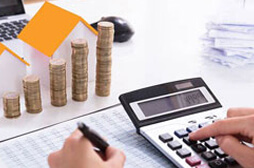 Indirect Tax
Report No. 13 of 2009 - Compliance Audit on Indirect Taxes – Service Tax Union Government, Department of Revenue
Date on which Report Tabled:
Fri 23 Apr, 2010
Date of sending the report to Government
Government Type
Union
Union Department
Indirect Tax
Overview
This report contains 155 paragraphs with a revenue implication totalling Rs. 375.55 crore. The Ministry/department has accepted, till January 2010, the audit observations in 130 paragraphs involving revenue of Rs. 305.13 crore and reported recovery of Rs. 125.40 crore. In one draft audit paragraph though the reply of the Ministry/department has not been received, the assessees have accepted the audit observations and paid tax of Rs. 0.18 crore. In another case, though the department has not accepted the audit observation, yet the assessee has paid the tax of Rs. 1.91 crore. Accordingly, tax aggregating Rs. 127.49 crore has been recovered till January 2010, out of the Rs. 375.55 crore highlighted through this report.
During the period 2004-05 to 2008-09 the actual collections of service tax were fairly close to the budget estimates except for 2005-06 when these were 31.73 per cent higher than the budget estimates.Service tax totalling Rs. 328.22 crore was not levied or was not paid by the registered service providers, recipient of services and unregistered service providers.Exemption from service tax totalling Rs. 24.93 crore was availed of in violation of notifications or Board's instructions or without a notification being in place.
Instances of undervaluation of services due to incorrect deduction of charges from assessable value, non-inclusion of TDS in the gross value and adoption of lower value, were noticed. Service tax paid short in these cases amounted to Rs. 8.16 crore.Interest and penalty of Rs. 1.86 crore was not/short levied in cases of delayed payment of service tax, incorrect availing of cenvat credit, etc.Cases of incorrect self assessment of tax, incorrect suo-moto adjustment of service tax, suppression of value of services, service tax collected but not paid to the Government, non-monitoring of returns etc., were noticed in audit. Service tax implication in these cases was Rs. 12.38 crore.
Download Audit Report