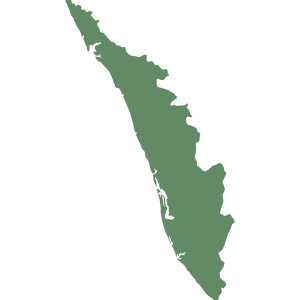 Kerala
Report No 1 of 2017 - Report on Revenue Sector, Government of Kerala
Date on which Report Tabled:
Mon 06 Mar, 2017
Date of sending the report to Government
Sector
Taxes and Duties,Finance
Overview
The Report contains 27 paragraphs including Performance Audit/Compliance Audit relating to non/short levy of tax, interest etc., involving revenue impact of Rs. 3,458.41 crore and expenditure impact of Rs. 153.63 crore. As on 30 June 2016, 2,672 Inspection Reports (IRs) in respect of various Departments containing 24,662 observations involving money value of Rs. 7,253.02 crore were outstanding.
In 68 assessment circles in respect of 184 compounded dealers, purchase turnover of old gold escaped assessment resulting in short levy of tax, interest and penalty of Rs. 2,475.55 crore. In four assessment circles, 71 sub contractors in 16 assessment circles failed to return the contract receipts fully which resulted in escape of turnover and consequent short levy of tax, interest and penalty of Rs. 26.37 crore. In 48 assessment circles, 131 assessees who opted to pay tax under the compounding scheme had under-reported the size and/or the number of crushing machines. Non utilisation of information from other Department/local bodies before compounding/finalising the assessment resulted in short levy of tax, interest and penalty of Rs. 68.78 crore. In the selected districts, State Disaster Response Fund expenditure of Rs. 83.44 crore was utilised for calamities which did not conform to the definitions of disasters. In 24 taluk offices, out of 148 Government plots/sites involving 1,030.78 ha joint physical inspection revealed encroachment of 72.61 ha of Government land valuing Rs.65.45 crore in 30 cases.
Download Audit Report