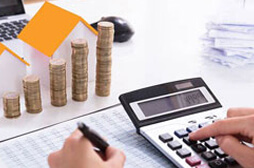 Indirect Tax
Union Report 1 of 2017 - Revenue Customs
Date on which Report Tabled:
Fri 10 Mar, 2017
Date of sending the report to Government
Government Type
Union
Union Department
Indirect Tax
Sector
Taxes and Duties,Finance
Overview
During the financial year 2015-16 the Custom Receipts of Rs. 2,10,338 crore grew by 12 percent over the previous financial year. The ratio of Customs duty collected to GDP was 1.55 percent. Duty foregone on account of export promotion schemes and on commodities was Rs. 3,40,420 crore in the financial year 2015-16. The report has 101 paragraphs with revenue implication of Rs. 495 crore and two subject specific compliance paragraphs of Rs. 568 crore. In addition systemic and internal control deficiencies involving revenue of Rs. 6430 crore have been included in the report. In 70 paragraphs involving money value of Rs. 19 crore rectificatory action has been taken by the department/Ministry in the form of issuing show cause notices, adjudicating of show cause notices and recovery of Rs. 15 crore has been effected till date. A few significant findings included in this Report are mentioned in the following paragraphs. The cases which have been accepted by the department and recoveries made/recovery proceedings initiated are mentioned in Annexures to the report.

Download Audit Report