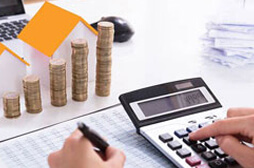 Indirect Tax
Report No. 25 of 2010 - Performance Audit of Service Tax on Construction Services Union Government (Indirect Taxes – Service Tax)
Date on which Report Tabled:
Fri 25 Mar, 2011
Date of sending the report to Government
Government Type
Union
Union Department
Indirect Tax
Overview
We conducted a performance audit to evaluate the adequacy of provisions of the Finance Act, 1994, Service Tax Rules and related instructions in ensuring proper levy, assessment and collection of service tax on three construction services viz. Commercial or industrial construction services, Construction of complex (residential) services and Works contract services.
We found procedural deficiencies in registration of assessees, receipt of returns, scrutiny of returns, ambiguities/inadequacy in rule provisions and compliance weaknesses. While the total financial implication of this audit intervention was RS 1477.19 crore, the direct additional revenue which could come to the Government was RS 766.95 crore. Observations with money value of RS 66.97 crore had been accepted by the department and RS 9.73 crore recovered.
We found that commissionerates had not fixed any target for surveys by its ranges to identify unregistered service providers. Where some surveys had taken place, the outcome was not monitored as prescribed in DGST circular dated 26 May 2003. We identified 3535 service providers who had provided these three services and were liable to pay service tax but were not available on the departmental registration lists. We found that 2234 of these potential assessees were liable to pay service tax of RS 181.54 crore.
Download Audit Report