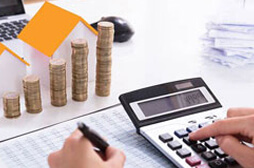 Indirect Tax
Report No. 15 of 2010 - Performance Audit of Natural or cultured pearls, precious or semi-precious stones, precious metals, metals clad with precious metal and articles thereof, imitation jewellery, coin
Date on which Report Tabled:
Fri 06 Aug, 2010
Date of sending the report to Government
Government Type
Union
Union Department
Indirect Tax
Overview
We conducted a performance audit on the levy of customs duty on 'natural or cultured pearls, precious or semi-precious stones, precious metals, metals clad with precious metal and articles thereof, imitation jewellery, coin (chapter 71 of Customs Tariff Heading)' to evaluate the adequacy of the provisions of the relevant Acts, Rules and instructions in ensuring proper assessment and collection of revenues.
The estimated duty foregone in this sector during 2005-06 to 2007-08 amounted to Rs. 68,192 crore. We found that the revenue earned from gems and jewellery by eleven audited commissionerates, during 2005-06 to 2007-08 was Rs. 2,023 crore, while the duty foregone was Rs. 20,864 crore. As against the import growth of 16 per cent, the growth in exports was only 13 per cent during the three years. Thus, despite the substantial revenue foregone and the various benefits and exemptions extended to this sector, the exports growth has not yet caught up with the rate of growth of imports.
The Director General of Valuations (DGOV) was maintaining a database of the imports/exports of gems and jewellery which was found to be largely incomplete and could not be used as planned. The major portion of the data gap was attributable to the Diamond Plaza Customs Clearing Centre (DPCC), which handled bulk of the trade but their transactions were not entered in the database. The DPCC had also not implemented the Indian Customs Electronic Data Interchange System (ICES) used for assessments. We recommend that these two major IT systems should be kept updated and should be implemented by the DPCC, which handles the bulk of the trade.
Download Audit Report