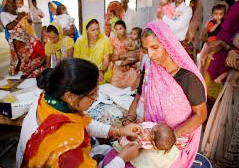 Civil
Report No. 8 of 2011 – Performance Audit of Fertilizer Subsidy in India of Union Government, Ministry of Chemicals and Fertilizers
Date on which Report Tabled:
Fri 05 Aug, 2011
Date of sending the report to Government
Government Type
Union
Union Department
Civil
Sector
Agriculture and Rural Development
Overview
The fertilizer subsidy/ concession regime in India has had a long and chequered history, dating back to 1957. Currently, urea is the only controlled fertilizer, which is subject to price distribution and movement control under the Fertilizer Control Order and Fertilizer Movement Control Order to the extent of 50 per cent of production. Other fertilizers like DAP (Di-Ammonium Phosphate), Mono-Ammonium Phosphate (MAP), Single Super Phosphate (SSP), Triple Super Phosphate (TSP), Muriate of Potash (MOP) and NPK (Nitrogen - Phosphate - Potassium) complexes are decontrolled fertilizers, whose use for agricultural purposes is subsidised.
We had reviewed the Retention Price Subsidy (RPS) scheme for Urea, which was reported through the CAG's Audit Report No, 2 of 2000 (Civil). We had also conducted an IT audit on the Concession Scheme Information System (CSIS) and reported the findings in Chapter 3 of the CAG's Audit Report No.3 of 2005 (Civil). Since then, the RPS for urea has been replaced by the New Pricing Scheme (NPS). Also the quantum of expenditure on fertilizer subsidy, which touched Rs. 96,603 crore in 2008-09 (inclusive of subsidy payments through issue of fertilizer bonds) before coming down to Rs. 61,636 crore in 2009-10, has increased enormously. Further, in view of the huge differences between the subsidised prices of fertilizers and the production/ import cost, there are considerable incentives for diversion of subsidised fertilizers to non-agricultural purposes. Consequently, we decided to conduct a Performance Audit of Fertilizer Subsidy covering both controlled and decontrolled fertilizers.
Our performance audit covered fertilizer subsidy for the period from 2003-04 to 2008-09 (including test check of 979 fertilizer subsidy claims/ payments for Rs. 54,358 crore between 2006-07 and 2008-09), verification of distribution of fertilizers in 24 States, covering 94 districts, 188 blocks and scrutiny of records of 44 fertilizer quality control laboratories. In addition, survey covering 5498 farmers and 1092 dealers were conducted in 24 States.
Download Audit Report