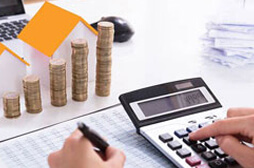 Indirect Tax
Report No 10 of 2016 - Union Indirect Taxes Central Excise and Service Tax
Date on which Report Tabled:
Tue 26 Jul, 2016
Date of sending the report to Government
Government Type
Union
Union Department
Indirect Tax
Overview
We conducted the Performance Audit on Cenvat credit scheme, to seek an assurance that provisions in the Act/rules/clarifications/procedures as laid down are unambiguous and adequate to safeguard any misuse of the Cenvat credit scheme and that the internal control and monitoring mechanism were in place and effective. The Performance Audit was conducted in 41 selected Commissionerates which included examination of records relating to 469 assessees.
The Performance Audit revealed certain inadequacies in the extant provisions, both of system as well as deficiencies in internal controls relating to the Cenvat credit scheme.
Download Audit Report