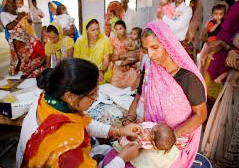 Civil
Report No. 25 of 2014 - Compliance Audit Observations, Union Government, Civil
Date on which Report Tabled:
Fri 28 Nov, 2014
Date of sending the report to Government
Government Type
Union
Union Department
Civil
Sector
Power & Energy,Industry and Commerce,Information and Communication,Art, Culture and Sports,Agriculture and Rural Development,Education, Health & Family Welfare,Social Infrastructure,General Sector Ministries and Constitutional Bodies
Overview
This Report contains significant audit findings which arose from the compliance audit of financial transactions of Civil Ministries/Departments and Autonomous Bodies. It contains XXI chapters. Chapter I gives a brief introduction while Chapters II to XX present detailed audit observations. Chapter XXI presents a summarised position of the Action Taken Notes furnished by the Ministries to the Audit Reports of the earlier years and status of replies received from the Ministries to the paragrahs included in this Report.
Recovery of unutilized funds and interest thereon at the instance of audit - RS 5.78 crore National Institute of Pharmaceutical Education & Research (NIPER) parked funds of RS 4.22 crore released (2009-10) by the Department of Pharmaceuticals (DoP), for construction of auditorium, in bank, in violation of specific directions of the latter. Upon being pointed out by Audit, the amount was refunded (March 2014) by NIPER alongwith interest.
Ministry of Consumer Affairs, Food and Public Distribution Department of Consumer Affairs Unauthorised expenditure The Department of Consumer Affairs met its additional requirement of funds by arranging RS 1.08 crore through two statutory bodies under its administrative control. The action of the Department had the effect of exceeding the budgetary provisions and circumventing Parliamentary authorisation.
Download Audit Report