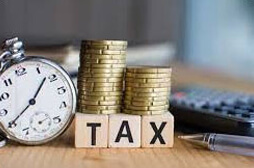 Direct Tax
Report No. 25 of 2015 - Performance Audit on Functioning of Internal Audit in Income Tax Department Union Government, Department of Revenue - Direct Tax
Date on which Report Tabled:
Tue 11 Aug, 2015
Date of sending the report to Government
Government Type
Union
Union Department
Direct Tax
Overview
Income Tax Department (ITD) is subjected to Internal Audit of assessment and accounting functions. Internal audit of assessment work in ITD is undertaken by the Additional Commissioners of Income Tax (Addl. CsIT), Special Audit Parties (SAPs) and Internal Audit Parties (IAPs) of ITD and internal audit of accounting and financial matters is undertaken by Internal Audit wing of Principal Chief Controller of Accounts (Pr. CCA) of Central Board of Direct Taxes (CBDT).

Internal Audit of assessment functions in ITD has evolved over the years and has assumed significance as an independent function with no overlapping between assessment and audit functions. A new Internal Audit System was introduced in ITD with effect from 1 June 2007 providing for a separate audit structure in the ITD to perform the audit work assigning well defined roles to various authorities for effective functioning and management of Internal Audit. The roles of Supervisory Authorities have been defined in Central Board of Direct Taxes (CBDT) Instruction Number 3 of 2007 and Number 15 of 2013.
We conducted Performance Audit on "Functioning of Internal Audit in Income Tax Department'' with the objective to derive the following assurance (a) whether Internal Audit is effective in providing reasonable
assurance to the CBDT and Senior Management regarding achievement of objectives relating to compliance, assessment and other inter-related activities, as determined by CBDT; (b) whether internal audit is playing an effective role in enhancing the quality of assessments and (c) whether there is effective and efficient follow-up mechanism of internal audit findings and recommendations.
Download Audit Report