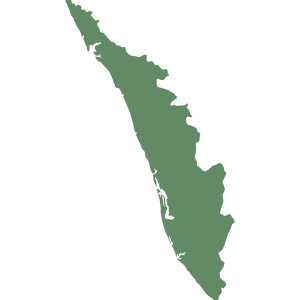 Kerala
Report No. 8 of the year 2022-Composite Compliance Audit Report for the period 2019-21
Date on which Report Tabled:
Thu 14 Sep, 2023
Date of sending the report to Government
Thu 16 Feb, 2023
Overview
Composite Compliance Audit Report for the period 2019-21
The Report deals with the significant results of the compliance audits of the State Government Departments and State Public Sector Undertakings under the clusters namely Culture and Tourism, Environment, Science and Technology, Public Works, Transport and Industries and Commerce. This Report has been divided into two parts. Part I deals with the Compliance Audit observations of State Government Departments and Part II deals with the Compliance Audit observations of State Public Sector Undertakings
The Part I includes Compliance Audit Observations on Non-achievement of intended benefits' by Directorate of Museums and Zoos, Failure to avail of Input Tax Credit by Kerala Forest and Wildlife Department, Excess payment of Employer's contribution to the Employees' Provident Fund, Delay in enrolment of employees and remittance of EPF contributions by Science and Technology Department, Delay in completion of bypass roads, Idle investment, Undue favour to contractors by Public Works Department, Motor Vehicles Department, Non and short levy of tax by Motor Vehicles Department.
The Part II deals with Compliance Audit Observations on Implementation of Projects for Rejuvenation and Revival of Public Sector Undertakings under Department of Industries and Commerce, Avoidable loss due to quoting price lower than the estimated cost by Transformers and Electricals Kerala Limited, Undue benefit to contractor by Kerala State Drugs and Pharmaceuticals Limited, Loss of Central Government assistance by Kerala State Electricity Board Limited.
Download Audit Report