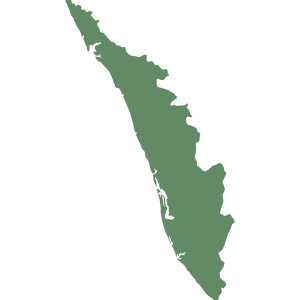 Kerala
Report No. 4 of the year 2022 - Functioning of the University of Kerala
Date on which Report Tabled:
Wed 20 Jul, 2022
Date of sending the report to Government
Wed 06 Jul, 2022
Sector
Education, Health & Family Welfare
Overview
This Report on the 'Functioning of the University of Kerala' is divided into five chapters. Chapter I contains Introduction, Chapter II deals with Planning, Academic Activities and Financial Management, Chapter III deals with Human Resources, Chapter IV deals with Examination and Chapter V deals with Infrastructure.
Chapter II: This Chapter contains audit findings with regard to planning, academic activities and financial management. Under planning, Audit noticed absence of approved master plan and deficiencies in functioning of College Development Council. Under academic activities, Audit noticed institutions due for accreditation not starting the accreditation process, deficiencies in constitution of Board of Studies, deficiencies in revision of syllabus, conduct of unapproved programmes, non-conduct of inspection of affiliated colleges and non-submission of reports to Government. Under financial management audit noticed loss of General Development Assistance grants from UGC, non-receipt of pay revision arrears from Government, non-collection of lease rent from National Games Secretariat, loss making self-financing institutions, non-preparation of DCB statements and Bank Reconciliation statements, deficit in the University Provident Fund account, etc.
Chapter III: This Chapter contains audit findings with regard to human resources. Audit noticed non-sanction of posts of Professor, Associate Professors and Assistant Professors, teachers appointed on contract basis/without specified qualifications, shortage of teaching staff in University Departments and appointment of excess faculty in a self-financing institution. Audit also noticed lack of opportunities for internship, deficiencies in consultancy/start-up activities of the University, deficiencies in functioning of Placement cell and deficiencies in research activities in the University.
Chapter IV: This Chapter contains audit findings with regard to examination process. Audit noticed delay in conduct of examinations and publication of results, out of syllabus questions, wrong opening of question paper packets, conduct of examination with cancelled question papers, deficiencies in allotment of false numbers, deficiencies in system of accounting of blank answer books, missing answer scripts, lack of adequate controls in Tabulation softwares, delay in revaluation and delay in issue of certificates.
Chapter V: This Chapter deals with infrastructure. Audit noticed non-availability of Infrastructure as per norms, deficiencies in health care facilities provided to students, inadequacies in softwares used by the University and deficiencies in execution of works by Engineering wing of Kerala University.
Download Audit Report