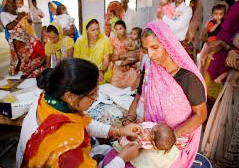 Civil
Report No. 14 of 2021 - Union Government (Commercial) (Compliance Audit Observations) for the year ended 31 March, 2020
Date on which Report Tabled:
Tue 21 Dec, 2021
Date of sending the report to Government
Tue 30 Nov, 2021
Government Type
Union
Union Department
Civil
Sector
General Sector Ministries and Constitutional Bodies
Overview
Overview
The Report No. 14 of 2021 of Comptroller and Auditor General of India (C&AG) on Compliance Audit Observations includes important audit findings noticed as a result of test check of accounts and records of Central Government owned Companies and Corporations conducted by the officers of C&AG under Section 143(6) of the Companies Act, 2013 or the statues governing various Corporations.
The Report contains 42 individual observations relating to 32 Central Public Sector Enterprises (CPSEs) under 10 Ministries/ Departments. Total financial implication of these individual audit observations is ₹4,779.99 crore.
Download Audit Report