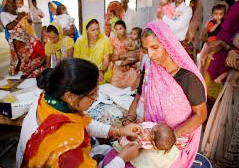 Civil
Report No.13 of 2020 - Performance Audit on National Pension System, Union Government
Date on which Report Tabled:
Wed 23 Sep, 2020
Date of sending the report to Government
Thu 06 Aug, 2020
Government Type
Union
Union Department
Civil
Sector
General Sector Ministries and Constitutional Bodies
Overview
Government introduced National Pension System (NPS), with effect from 01 January 2004, for new entrants to Central Government service (except Armed Forces), replacing the old pension system. Subsequently, State Governments also adopted NPS for their employees.
As on 31 January 2020, total Assets Under Management (AUM) of NPS was Rs 3,99,245.04 crore (of 1,31,72,762 Subscribers), wherein AUM of Rs 1,36,078.63 crore (of 20,82,941 Subscribers) pertains to Central Government sector and AUM of Rs 2,05,737.24 crore (of 46,93,933 Subscribers) pertains to State Government sector.
Performance Audit was undertaken to get an assurance that NPS was established as envisaged; all eligible Government Sector employees had been covered; and due contributions (subscribers' and employers') were deducted and remitted timely to Trustee Bank to enable the retirees get their due social security benefits post retirement.
Audit observed that despite 15 years since introduction of NPS, the system still suffers from following deficiencies:
• the envisaged Minimum Assured Return Scheme (MARS) to ensure social security post retirement and a minimum replacement rate of pension against last pay drawn is not available to the Government sector subscribers;
• 100 % coverage of all eligible offices and employees of Government sector under the NPS was not ensured;
• rules to govern service conditions of Government sector NPS employees are still pending finalisation; and
• operational delays exist at various stages of collection and remittance of subscribers' contribution affecting the returns.
• Absence of accountability and penalty for delay at each level has compounded the deficiencies of operational inefficiencies.
Audit recommended the government to initiate steps even at this belated stage after 15 years of scheme's implementation, by rectifying the problems reported and take initiatives in the interest of the subscribers.
Download Audit Report