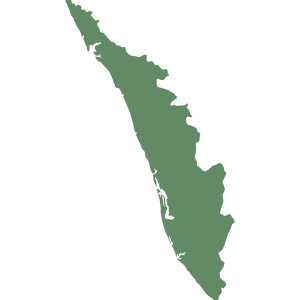 Kerala
Report of 2004 - Financial and Performance Audit of Local Self Government Institutions of Government of Kerala
Date on which Report Tabled:
Date of sending the report to Government
Government Type
Local Bodies
Local Body Types
Local Bodies
Overview
This Audit Report includes four performance reviews, one long para and eight audit paragraphs apart from observations on the structure and finances of the Local Self Government Institutions (LSGIs) and the results of supplementary audit under the scheme of Technical Guidance and Supervision. Copies of the draft reviews and paragraphs were forwarded to the Government and the replies received were duly incorporated in this Report.
Government have not taken appropriate measures to amend the provisions of the Acts and Rules for achieving clarity in the institutional and regulatory framework for accounts and audit of LSGIs.Against 10931 accounts of LSGIs which were receivable by the DLFA during 1996-2005 period, 4256 accounts were in arrears as at the end of November 2005. Even though Rs.51.73 crore was reported to be spent on creation of assets by LSGIs during 2004-05, the details of assets created were not available for want of recipient wise details of expenditure incurred.As against budget provision of Rs.4800 crore for state plan outlay for the year 2004-05, actual disbursement was Rs.3755.25 crore of which devolution to LSGIs was only Rs.1092.74 crore (29.09 per cent).As of March 2005, the outstanding amount towards advances paid to various implementing agencies was Rs.49.71 crore.
Government of Kerala, in October 2002, entrusted the audit of Local Bodies in the State to the CAG for providing Technical Guidance and Supervision (TGS) to the Director of Local Fund Audit. The scheme of TGS comprises audit planning, annual transaction audit of 10 per cent of institutions and supplementary audit of 10 per cent of institutions audited by DLFA. In 2004-05 supplementary audit of 74 LSGIs was conducted. It revealed non maintenance/improper maintenance of books of accounts and other records,lapses and mistakes in preparation of budget, lapses in safeguarding assets and non compliance of statutory requirements by DLFA. Government have not issued orders for adopting 'Auditing Standards for Panchayat Raj Institutions and Urban Local Bodies' and 'Guidelines for Certification Audit of Panchayat Raj Institutions'.
Download Audit Report