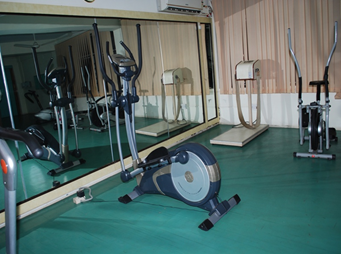 Table Tennis : Located in Recreation Hall the second floor of Hostel block.
Gymnasium : Located in the Recreation Hall in the Second Floor of Hostel Block and is equipped with Treadmills, Exercycles, Workbenches, etc..
Badminton Court : Located in the Hostel block.
Lounge : Located in the Ground Floor of Hostel Block. A Television set with cable connection.