DIRECTOR
Smt. Rachna Jaipal Singh IAAS had assumed charge Director/Administration with effect from 16.06.20 FN.
She is an IAAS Officer of 2014 Batch. She worked in the Office of PAG(Audit-II) Ahmedabad ,Gujarat. She did her Mcom from Osmania University. She obtained her Postgraduate Diploma in Industrial Relations and Personnel Management from Bhavan's College , Mumbai.
DIRECTOR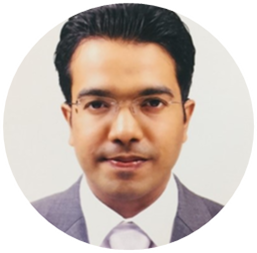 Shri. Vivek Sambharya, Director belongs to the Indian Audit & Accounts Service (IA&AS) 2013 Batch. After completion of training at National Academy of Audit & Accounts, Shimla he was posted as Deputy AG (Audit) in Gangtok,Sikkim.
He has done his Masters in Business Administration (MBA) from Symbiosis Institute of International Business (SIIB), and M.COMM (Masters in Commerce) in Banking & Finance from Sydenham College of Commerce & Economics. He has done his Bachelor of Commerce (B.COMM) from H.R. College of Commerce & Economics.
DIRECTOR
Shri Padmakar Kushwaha is an IA&AS Officer of 2012 Batch. Educationally, he is M.Sc. (Physics) from University of Delhi. On transfer from the office of the Principal Accountant General (Audit) Assam, Guwahati, he joined this office on 3rd February 2021 as Director of Income Tax Revenue Audit-II.
He joined the Indian Audit and Accounts Department (IAAD) on 03.09.2012. Before joining IAAD, he worked in EPFO, Ministry of Labour & Employment as Assistant Provident Fund Commissioner from 13.02.2006 to 12.12.2009 and thereafter in Indian Railways Personnel Service (IRPS), Ministry of Railways as Assistant Personnel Officer from 14.12.2009 to 31.08.2012.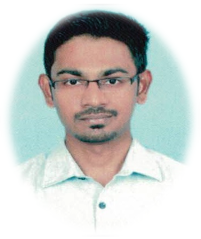 Shri K.Surjith, IA&AS is an officer of the 2015 batch. He was posted as Deputy Accountant General (AMG-I/Admn) at o/o PAG-AUDIT-II, Odisha wherein he was primarily entrusted with the responsibility of Office administration and to give audit assurance to various Departments of Govt of Odisha. He currently holds the charge of Director GSTA in this office from 1 Nov 2021.
He holds a bachelor's degree in engineering. He is a keen badminton and squash player apart from being a passionate follower of other games including Cricket.